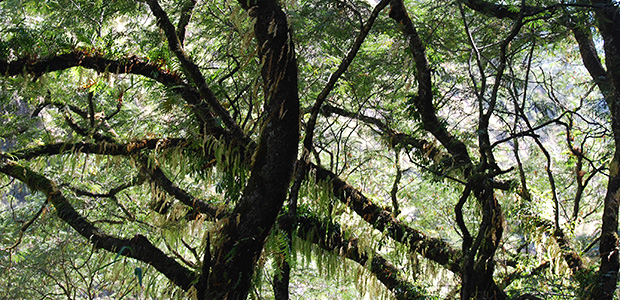 The Social Economy Network in Skåne / Sweden – NGO
The Social Economy Network in Skåne (NÄTVERKET – Idéburen sektor Skåne) is an independent lobby organization for NGO:s within the social economy in the region of Skåne with the object to gather, develop and strengthen the social economy as a driving force in the development of the society.
Our work focuses on three core areas: competence and knowledge development, coverage of the political and societal environment and lobbying.
The Network currently has 50 member associations representing the full width of the not-for-profit spectrum – from humanitarian organizations and disability movement to sporting, culture, children and youth organizations, different kind of lobby and human rights organizations, cooperative and rural development, faith communities, adult education, et al.
In common with the American researcher Robert Putnam, the The Social Economy Network believe that positive social values are often created within and through participation in the not-for-profit sector. Putnam argues that social engagement generates political commitment and thereby provides greater insight and confidence in politics and the organization of communities. His primary argument is that social interaction, activities in associations, interpersonal trust, etc. promote democracy and social capital.
The Penta helix model according to PwC (Publik sector, private sector, academy, social economy sector and social entrepreneurs/individual engaged citizens – PwC – Cities of the future – 2005) shows that local communities best develop through collaboration across sectorial boundaries.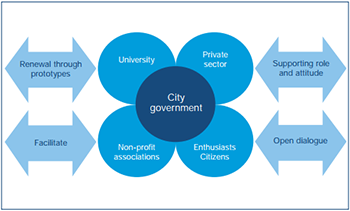 Figure: PwC – Cities of the future – 2005 – page 17
The largest part of all social values generated in the not-for-profit sector is created by the voluntary and disinterested involvement. This is the foundation of our entire sector. Meanwhile, many not-for-profit organizations employ large numbers of staff who run extensive operations.
Social economy sector in Skåne/Sweden
Skåne and the Öresund/Copenhagen region is a region characterized by many opportunities for development and by just as many social challenges. High unemployment, particularly among young people and migrants, housing shortages, migration from rural to urban areas and a generally aging population are the main challenges the region faces. However the region carries a great entrepreneurial spirit and a strong social economy included more than 20,000 organizations of which 14,000 non-profit organizations.
5,000 of these organizations have employees, with a total payroll of 4.1 billion SEK every year. There is no comprehensive data on the number of employees in social economy organizations in Skåne, however, it can be of interest to report that there were a total of about 12,000 employees in the 400 member organizations of the two employers' associations (Idea and KFO) that we have received information from.
Proven social enterprises can be found in for example the field of labor integration. Furthermore for ten years an extensive and well-functioning network of social economy organizations has been established (NÄTVERKET – Idéburen sektor Skåne), since 2006 this network has driven regional development issues. Together with Region Skåne, The Social Economy Network reached an agreement on cooperation between the public sector and the social economy sector – which was adopted unanimously by the Regional Council and a large number of organizations in summer of 2010 and after a thorough revision even in summer 2014.
In 2016 the County Administrative Board of Skåne joined the agreement on cooperation.
The revised agreement has five development areas: Collaboration, Participation and influence, Social entrepreneurship, Social economy and volunteering, Learning and Research. By the agreement a platform for continuous dialogue and good contacts and relationships has established to politics and public administration in Skåne.